Self-Reliance
The Best Food to Dehydrate for Long Term Survival Storage
SHTFPreparedness may collect a share of sales or other compensation from the links on this page.
First you back stock your pantry and keep it at a level where it could sustain you and your family for 72 hours. Then you step it up a notch, get some shelving, and store enough food for a few weeks.
Before long you have enough food to survive for six months. Grain in mylar bags inside of buckets, prepackaged food storage, and canned goods line your shelves. What's next? Variety.
Dehydrated food can take your food storage to the next level. It allows you to have a huge variety of food that you otherwise wouldn't be able to store. Meats, fruits, and vegetables are tough to store for long periods without dehydration. Rotting and decay can set in quickly, but a dehydrator can make it so you can enjoy most foods from the food groups for months to come. Check out our quick guide on the best foods to dehydrate by following the link below.
The Best Food to Dehydrate for Long Term Survival Storage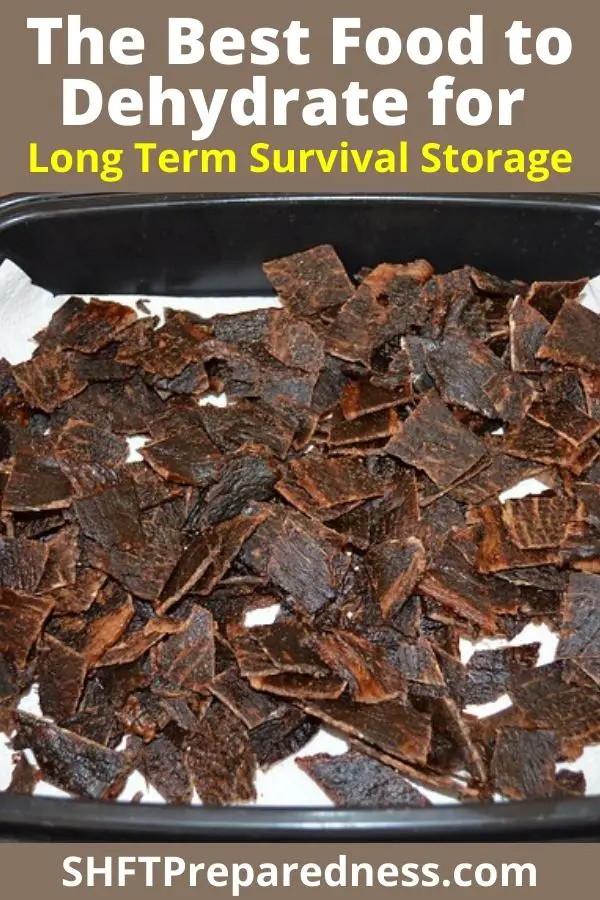 ---
Bonus: 50% Off Survival Frog's Best-Selling Gear!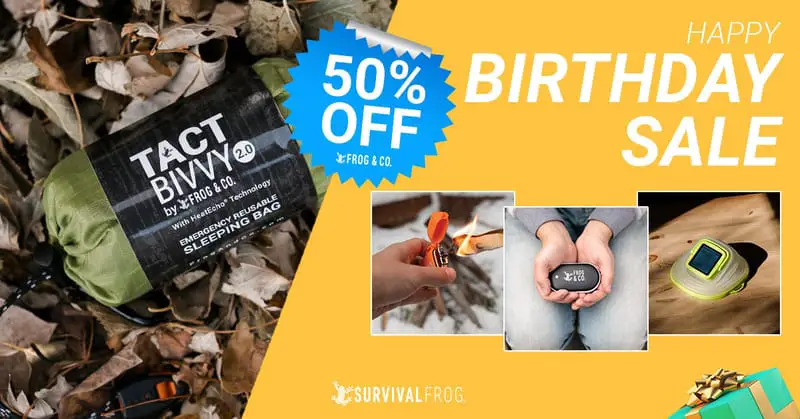 It's Survival Frog's birthday!
They've been serving preppers and survivalists for 12 years now.
But don't worry about getting them a present…because instead, they're giving YOU a present!
They're giving a 50% discount on their best-selling gear.