SHTFPreparedness may collect a share of sales or other compensation from the links on this page.
Having access to electricity has become a basic need for the modern man, regardless if he lives in the city or in the mountains. Without power, everything will stop working and the discomfort people will experience would be difficult to ignore.
Having a generator becomes crucial for every household, especially for those experiencing frequent power blackouts. There are many families relying on a generator to cover their electrical power needs in case of a power grid failure caused by a natural disaster or human action.
The problem with most generators is the high level of noise they produce. This is a factor that needs to be taken into account and you should look for ways to reduce the noise produce by your generator. In a post SHTF world, a noisy generator can alert others of your presence and it would be very difficult to keep a low profile. Even if you are not concerned about emergency preparedness, reducing noise is important not only for neighbors and family members but also for passersby.
There are a few things one can do in order to quiet a noisy generator.
You should start by regularly inspecting the exhaust since generator noise comes from two main sections, the engine, and the exhaust. A solution would be to install a muffler in the exhaust and you will notice that the noise emanating from this section reduces by a huge margin. You can also opt to replace the exhaust with a bigger muffler/a car muffler either by yourself (if you are sufficiently skilled) or hire an expert to install for you. Either way, the result is a significant reduction in the noise your generator produces.
Check out the article below to discover other noise reduction solutions:
How to Quiet a Noisy Generator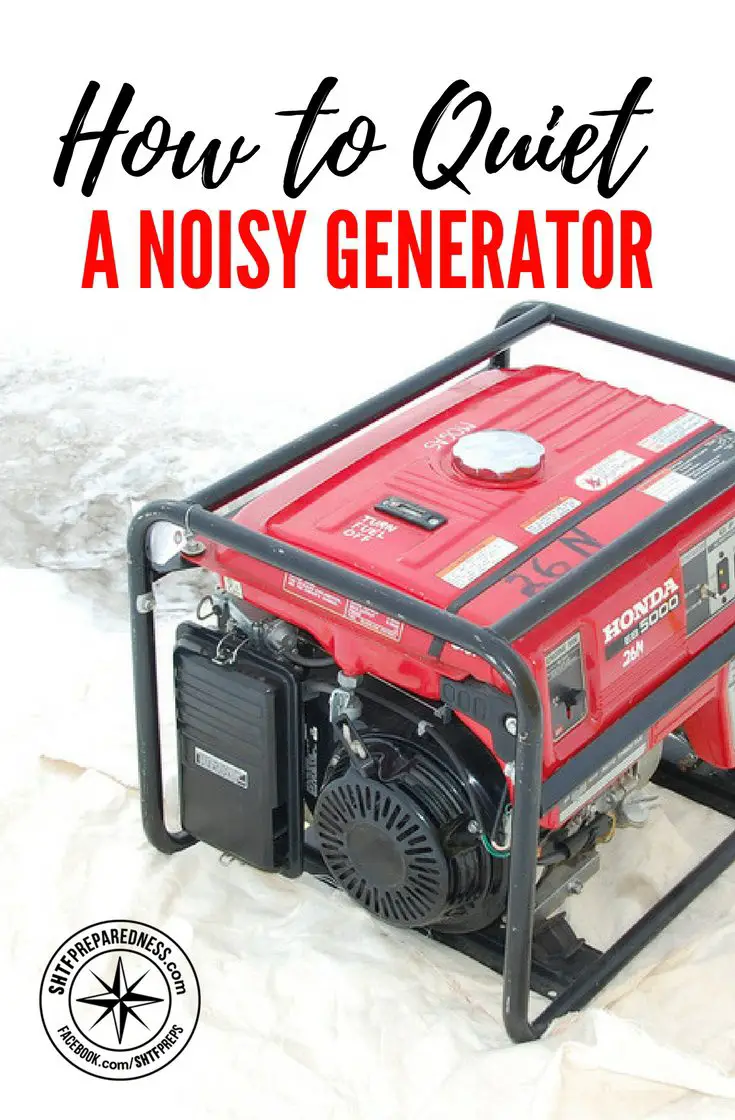 ---
Bonus: How to Make Pemmican, the Original Survival Food
Invented by the natives of North America pemmican was used by Indian scouts as well as early western explorers.
Native Americans spent a great deal of time on the go and depended on having portable, high-energy, highly nutritious, and filling foods that would last for long periods of time without refrigeration.
Pemmican is a portable, long-lasting, high-energy food. It's made of lean, dried meat that's crushed into powder and mixed with hot, rendered fat. This makes it one of the ultimate foods to have stockpiled for when SHTF or disaster strikes.
People really should avert their gaze from the modern survival thinking for just a bit and also look at how folks 150 years ago did it.
These guys were the last generation to practice basic things, for a living, that we call "survival skills" now.