Self-Reliance
How to Make Your Own Distiller at Home To Filter And Desalinate Water
SHTFPreparedness may collect a share of sales or other compensation from the links on this page.
In the battle against waterborne pathogens there are a number of weapons. The vast array of filters and iodine drops all work well to make dangerous water safe to drink. There is one method that is rarely used. Distillation. Not only can distillation help with cleaning water it can also remove salt from ocean water.
The author has created a nice simple distiller that can be made easily. This option to distill the water you find allows you to get the cleanest water possible in a survival situation. Because we don't have access to a distillery and we think they are too hard to build we often neglect the possibility of distilling our water. Don't forget that you can distill other things that will help you with the woes of survival as well.
 How to Make Your Own Distiller at Home To Filter And Desalinate Water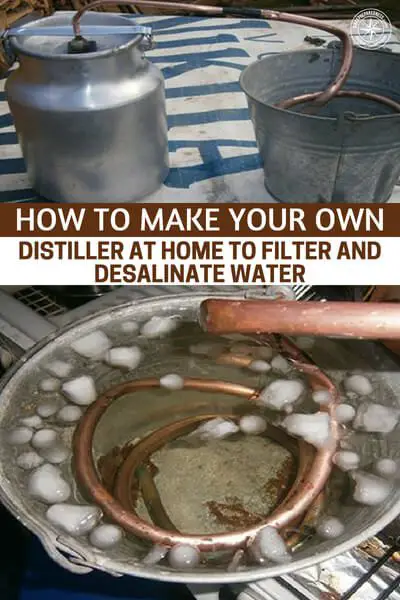 ---
Bonus: How to Make Pemmican, the Original Survival Food
Invented by the natives of North America pemmican was used by Indian scouts as well as early western explorers.
Native Americans spent a great deal of time on the go and depended on having portable, high-energy, highly nutritious, and filling foods that would last for long periods of time without refrigeration.
Pemmican is a portable, long-lasting, high-energy food. It's made of lean, dried meat that's crushed into powder and mixed with hot, rendered fat. This makes it one of the ultimate foods to have stockpiled for when SHTF or disaster strikes.
People really should avert their gaze from the modern survival thinking for just a bit and also look at how folks 150 years ago did it.
These guys were the last generation to practice basic things, for a living, that we call "survival skills" now.