Prepping
How to Make a Homemade Moisturizer for Dry Winter Skin
SHTFPreparedness may collect a share of sales or other compensation from the links on this page.
Whether you are a homemaker and the destruction of your skin is happening because of cleaning or if you are an operator that has killed your feet in boots, moisturizers can help.
When you talk about survival and prepping you might not think that something made of shea butter is going to make a difference in this world. However, that's the reality of what this article is all about.  A resource is a resource and skin care is big.
Personal hygiene is likely the biggest skill that is overlooked by preppers and those preparing for SHTF. The biggest killer in a large scale collapse is going to be infection and illness. You combat that with the first line of defense in personal hygiene. 
How to Make a Simple Moisturizer
1 Part Shea Butter
1 Part Organic Cocoa Butter
1/2 Parts Coconut Oil
The key to this simple moisturizer is using high-quality ingredients. The better the ingredients the more effective this recipe will be on your skin. 
 Take all of your ingredients and place them in a double boiler. A double boiler is a metal bowl over a saucepan of simmering water.
Don't melt these ingredients down over direct heat. The double boiler is gentle and works best
Once these ingredients are melted together set them aside to cool down
After the ingredients have cooled add them to a food processor
The mix will look yellow soupy but after you whiz them in that food processor the mix will start to take on air and get lighter and whiter 
Store this in a jar or in some Tupperware container. This mix can be used in any way that you use a moisturizer that is store bought.
Its a DIY prep that is much more important than you think.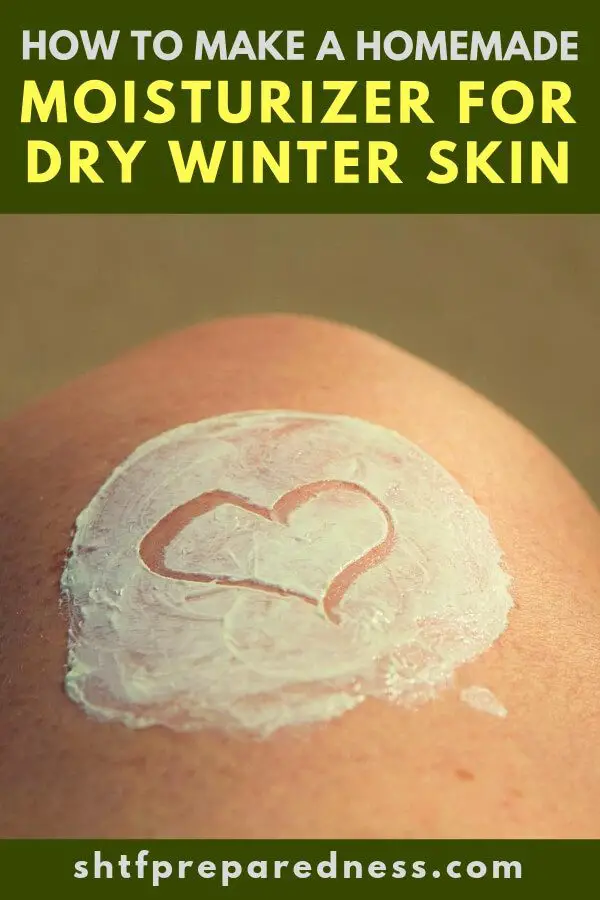 ---
Bonus: How to Make Pemmican, the Original Survival Food
Invented by the natives of North America pemmican was used by Indian scouts as well as early western explorers.
Native Americans spent a great deal of time on the go and depended on having portable, high-energy, highly nutritious, and filling foods that would last for long periods of time without refrigeration.
Pemmican is a portable, long-lasting, high-energy food. It's made of lean, dried meat that's crushed into powder and mixed with hot, rendered fat. This makes it one of the ultimate foods to have stockpiled for when SHTF or disaster strikes.
People really should avert their gaze from the modern survival thinking for just a bit and also look at how folks 150 years ago did it.
These guys were the last generation to practice basic things, for a living, that we call "survival skills" now.