SHTFPreparedness may collect a share of sales or other compensation from the links on this page.
The EDC knife has become a popular piece of prepper equipment. A razor-sharp blade, or two, can serve many purposes in your daily life. From opening boxes to dealing with a brush or other small impediments, a sharp knife can do things that other tools cannot. 
Now, there are many who believe that the EDC knife is to be reserved for self-defense only. It's the idea that this knife should be as sharp as a knife can be in order to be as effective as possible in a self-defense situation. This has driven many to carry a box cutter alongside that knife. 
Of course, another idea that comes to mind is the fact that pulling a knife can result in the opposition pulling a knife, as well. We are talking about EDC and most people carrying knives.  So it stands to reason that if you pull a knife in an altercation you should be ready to deal with the other person knife. 
This brings us to the consequences of knife fighting. 
You Will Get Cut
In a knife fight, even between amateurs, you are both likely to get cut. That is the nature of the beast. When you take two people who want to cut each other, they are both pretty likely to succeed. Getting cut hurts and you are going to lose blood in the process. Not fun.
You Could Die 
If you lose enough blood from getting cut and stabbed, you are going to die. The reality of knife fighting is that arteries can be punctured and you will die quickly. 
You Will Need Treatment
No matter the outcome, you are going to need some sort of medical treatment. Even one cut on your skin can introduce things like tetanus into your body. You might also need some stitching, as well.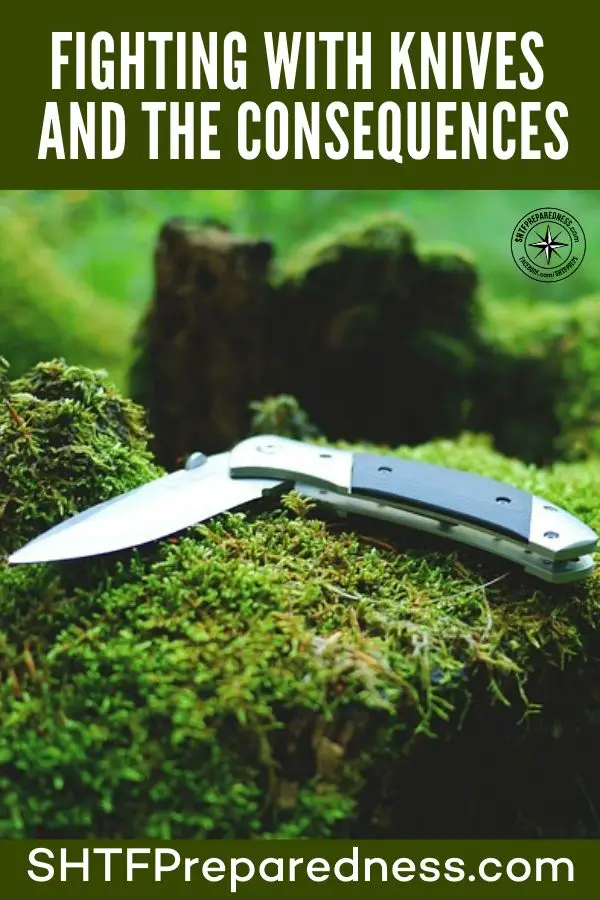 ---
Bonus: How to Make Pemmican, the Original Survival Food
Invented by the natives of North America pemmican was used by Indian scouts as well as early western explorers.
Native Americans spent a great deal of time on the go and depended on having portable, high-energy, highly nutritious, and filling foods that would last for long periods of time without refrigeration.
Pemmican is a portable, long-lasting, high-energy food. It's made of lean, dried meat that's crushed into powder and mixed with hot, rendered fat. This makes it one of the ultimate foods to have stockpiled for when SHTF or disaster strikes.
People really should avert their gaze from the modern survival thinking for just a bit and also look at how folks 150 years ago did it.
These guys were the last generation to practice basic things, for a living, that we call "survival skills" now.