Let's face it — the quality and versatility of shoe and boot laces tends to get overlooked. We're wondering why footwear companies tend not to put as much effort into this component as they do sole construction, padding, and breathability. It has created a misconception that all laces are the same. When the laces on your sneakers or boots break, you usually replace them with some store-bought boot laces of questionable composition, or a generic piece of cord, right? That being said, we felt this oft-neglected product deserves closer inspection. Here, we'll show you some options you probably never knew existed before.
We discovered some brands out there that've put the time and research into creating laces far superior to what you're used to seeing. Whether it's using your boot laces as a SERE tool or survival cordage, we decided to take a look at some brands offering laces that made us raise an eyebrow. We not only examined the features you'd expect to see in this column, but also decided to torture-test each brand by using them to cut through a piece of ½-inch PVC pipe. Whether they were originally designed for that function or not, we hope this sparks your interest in re-examining the importance of boot laces and investing in some better backups in case your primaries fail. Come to think of it, maybe you'll be motivated to preemptively replace your boots' laces with one of these brands.
---
DIY Laces
If you're feeling crafty, here are some material options to consider that would also work well to create improvised boot laces:
900-pound Braided Kevlar kite string
550 Firecord
620-pound Titan SurvivorCord with fishing line, tinder, and wire strands
Mil-spec 550 paracord
Glow-in-the-dark paracord
---
UST Paratinder Boot Laces
Length: 63 Inches
Colors: Black, Green Camo, Orange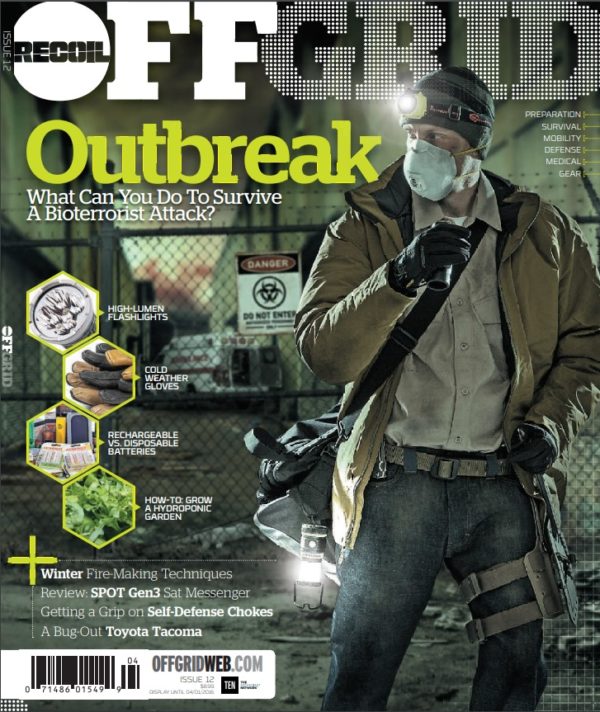 Subscribe Today and Save!
Materials: 550 paracord with tinder core interior
MSRP: $5
Where to Buy: UST para Fire Tinder Shoe Laces under $5 at Amazon
Inside the paracord covering, these boot laces feature a tinder core that can be lit and used as a fire starter. You could use a little at a time and reseal the lace by melting the tip, or remove the whole core at once. This enables the wearer to relace their shoes after the core is removed, rather than having to burn the entire lace as kindling. Exposing the interior waxed tinder strand will require cutting off one end. Although we'd prefer more length options, these fit our 5.11 Apex 8" Boots (which originally came with 72-inch laces) easily. The paracord outer sheath ruptured about ¾ of the way through our PVC pipe test, but the firecord interior managed to cut through the remaining pipe. Although maybe not the best for escape and evasion purposes, these boot laces could be a lifesaver in cold, wet climates. Made in China.
Pros:
  Reasonably priced
  One of the few options on the market designed for fire-starting
  High-vis and low-vis colors
Cons:
  More length options would be desirable
---
ITS Tactical

ITS Escape Laces
Length: 54, 60, or 72 Inches
Colors: Black
Material: Kevlar
MSRP: $11 to $13
Where to Buy: store.itstactical.com
As the name suggests, ITS Tactical makes these boot laces specifically for escaping restraints, and they get points for not calling attention to themselves by looking too tactical. The webpage for this item even features a video on how to tie the laces around your feet and bicycle kick to cut through zip-ties. It passed our test sawing through PVC pipe with little to no fraying of the material. Although escape and evasion may not be your primary focus, you may want to check these out if you're a firefighter, welder, or working in some other capacity where your boots are exposed to high heat.
Pros:
  Versatile design works with different styles of footwear
  Made in the USA
Cons:
  Only three lengths offered
  Only comes in black
---
Oscar Delta

T72 Hybrid Technora Boot Laces
Length: 72 inches (Custom Sizes Available)
Colors: Many
Material: 55o Paracord Outer / Technora Interior
MSRP: £15 GBP (approx. $19)
Where to Buy: www.oscardelta.co.uk
Oscar Delta is well known for making escape and evasion tools. These laces were thick and pliable. We especially liked the metal tips (fun fact: these are called aglets). The paracord exterior surrounds an inner single braided strand of Technora — a high-performance fiber made by Teijin, similar to Kevlar made by DuPont. It passed our PVC-cutting torture test and didn't appear to damage the exterior. We think, given the options for sizing and colors, these boot laces would work well in numerous capacities. Custom made to order in the UK.
Pros:
  Custom sizes available
  89 color options
  Free shipping worldwide with minimum purchase
Cons:
  Tips had to be cut off to access interior cordage
---
Diamond Performance D

iamondlace
Length: 45, 54, 63, 72, 84 inches
Colors: Black, Brown
Material: Proprietary Synthetic Material
MSRP: $10 to $16
Where to Buy: Diamondlaces on Amazon for $10
The diamondlaces come in a metal tin, which definitely earns them an A for presentation. We were also pleased to see that the company stands behind the product with a lifetime guarantee. Although these laces were svelte in terms of thickness, they cut through our PVC pipe with ease and the material didn't show any damage. We would've liked more color options, but are sure the existing selection would work in everything from an improvised emergency device to a bowfire drill or campsite cordage. The company also offers other high-strength cordage items for power tools and pull-start motors.
Pros:
  Made in the USA
  Lifetime guarantee
  Numerous sizes
Cons:
  Only two colors
---
Shomer-Tec

Escape/Survival Boot Laces
Length: 36, 45, 54, 60, 72 inches
Colors: Black
Material: Technora
MSRP: $18 to $20
Where to Buy: www.shomer-tec.com
Aside from the sheer strength of the materials, Shomer-Tec's laces also feature a removable handcuff key that slips over one of the lace's tips. The key's rubberized boot allows you to grip it easily. The tip of the key is plastic and, although it worked on a pair of Smith & Wesson handcuffs just fine, be cautious as to how much force you use, lest you break it off inside the cuffs. We felt that having two keys as opposed to one would be a little more inconspicuous — one lace tip looks different than the other, and this could cause kidnappers to take notice and confiscate the very thing you're relying on for escape. However, since the key is non-metallic, it also gives you the option to conceal it elsewhere.
Pros:
  Innovative design
  Cuts through PVC pipe with no damage
  Made in the USA
Cons:
  Only comes in black
  Only comes with one key
---
Ironlace

Unbreakable Boot Laces
Length: 33, 45, 54, 63, 72, 84, 96, 108 inches
Colors: Black, Brown
Material: Proprietary Synthetic Material
MSRP: $16
Where to buy: www.ironlace.com
Ironlace Unbreakable Boot Laces are also on Amazon for around $16.
We liked that there are lots of size options available for these laces, which make them suitable for everything from street shoes to tall boots. Geared toward anything from industrial work to first responders to military, they're made in the USA and the company also backs them with a lifetime guarantee. They cut through our PVC pipe just fine and all the company's products support employment for the blind. Ironlace also makes other products specific to athletics like skateboarding and hockey.
Pros:
  Made in the USA
  Lifetime guarantee
Cons:
  Only two color options
---
Kg's Boot Guard

KG-XTREME Heavy Duty Boot Laces
Length: 45, 54, 63, 72, 84, 108, 120 inches
Colors: Black
Material: Kevlar / Heavy Duty Nylon
MSRP: $8 to $13 (at time of writing)
Where to Buy: Currently $12.98 on Amazon
These wax-coated laces are geared toward industrial work, but we think they'd also make sense for SERE and outdoor use. They cut through PVC with ease and didn't appear to be damaged at all afterward. We like that they're competitively priced. We wish there were more color options available, but they definitely work as great all-purpose laces. The company also offers other footwear protection and cleaning products. 
Pros:
  Numerous size options
  Made in the USA
  Satisfaction guaranteed
Cons:
  Only comes in black
---
Read More for Pocket Preps
---
Prepare Now:
Disclosure: These links are affiliate links. Caribou Media Group earns a commission from qualifying purchases. Thank you!
---
STAY SAFE: Download a Free copy of the OFFGRID Outbreak Issue
In issue 12, Offgrid Magazine took a hard look at what you should be aware of in the event of a viral outbreak. We're now offering a free digital copy of the OffGrid Outbreak issue when you subscribe to the OffGrid email newsletter. Sign up and get your free digital copy Click to Download!
---