Homesteading
Best Non Perishable Foods (For Home Use or Donations)
We'll help you choose the best non perishable foods that last for months (or years). Plus, we have storage and organization tips, and a printable list of non perishable foods with estimated shelf life.
What is Considered a Non Perishable Food Item?
Non Perishable Foods are safe to eat for long periods of time without refrigeration. They are also known as "shelf stable foods".
Some foods can last a few weeks to months on the shelf.  Others can last for months. The longest last 10 to 20 years or more, such as freeze dried food or military MREs.
Note: In spite of some silly prepper shows might say, it is not recommended to live off of nothing but MREs for an extended period of time. They are nutrient dense, but can be hard on your guts.
A young reporter took the 21 day "nothing but MREs challenge" in 2016.
He wrote, "I would alternate between vicious cycles of spending hours in the bathroom and then not being able to go at all."
Storage
Non-perishable foods don't require refrigeration, but are best kept cool and dry. If it sits on a shelf in the grocery store, it's safe on the shelf in your home.
Temperature: Store products at less than 75°F (24°C) or lower, if possible. If storage temperatures are higher, rotate your food to maintain quality.
Moisture: Keep food storage areas dry. Keep containers off the floor to allow for air circulation.
Light: Keep food in opaque containers out of direct sunlight.
Insects and rodents: Protect food stored in foil pouches, cans, jars and bottles from rodent and insect damage.
Keep air out.  Store your food in meal sized portions, or a package size you can use up in less than a week once opened. If you buy in bulk, reseal in smaller packages.
Air is the enemy of long term food storage. Use vacuum sealed containers or Mylar for longer shelf life. Oxygen absorbers and/or vacuum sealing provide the longest shelf life.
See "Preparedness Storage – Finding Room and Keeping it Safe and Sound" for more storage tips.
Shelf Life of Non Perishable Foods
The following tables give shelf life estimates for an assortment of foods. These estimates vary widely, depending on which reference you use, so we opted for more conservative estimates.
Start with the "best by" date, but use some common sense. If salt has been hanging around in the earth for thousands of years, it's not going to go bad sitting in your pantry.
Do not use food with obvious signs of spoilage, like bad odors or bulging containers.
General Pantry Items
Non Perishable Food
Est Shelf Life
Cost
Notes
Water
FOREVER
Low
Might need filtering if container rusts or leaches flavor
Sugar, Salt, Honey
FOREVER
Low to High
Use in cooking and as spices and sweetener
Real Maple Syrup(without corn syrup)
1yr to Indefinite
High
Unopened and stored in a glass jar in a cool dry place it will store indefinitely. (no corn syrup or artificial flavoring)
Maple Flavored Syrup (with corn syrup)
4 months  to 1yr
Low to Medium
Artificial flavoring will break down, as will the plastic bottle.  It will still be edible past the best by date.
Ground Pepper
6mo-2yrs
Low
Already ground. Storing in a freezer helps keep the flavor.
Peppercorns
1-4+yrs
Low
Grind your own pepper. Store in #10 or Mylar with oxygen absorber
Onion and Garlic Powder
2-4yrs
Medium
Store in Mylar bags and keep airtight – flavors decrease over time
Pure Vanilla Extract
Indefinite
Medium to High
Imitation Vanilla Extract
2-4yrs
Low- Medium
Vanilla Beans
6mo-1yr
High
Chocolate, Milk Choc Chips, Dark Choc Chips
6mo-2yrs, 1-3yrs
Medium
Best to store between 54°F and 61°F
Cocoa Powder
1-3 yrs
Medium
3mo-1yr once opened
Pancake Mix (Store)
1 yr
Low
Repackage in Mylar bag with an oxygen absorber to make it last longer
Pancake Mix (no oxygen)
5-10+yr
Med- High
#10 can or Mylar bag
Fats and Oils
Non Perishable Food
Est Shelf Life
Cost
Notes
Olive Oil
8-20mo
Med
Flavor fades as it ages
Peanut Oil
1-2yrs
Med
Coconut Oil
12-18mo
Med
Canola or Vegetable Oil
2yrs
Low
Tallow (animal fat)
1-3yrs
Med- High
Store better with refrigeration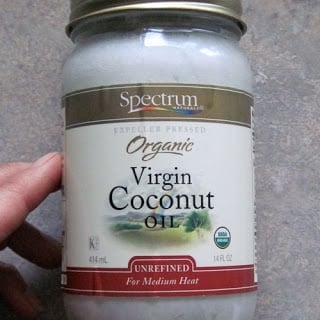 Sources of Protein, Including Plant Based, Meals and Soups
Non Perishable Food
Est Shelf Life
Cost
Notes
Canned Beans: Pinto Adzuki  Blackeye Garbanzo Kidney Lentils Lima Red and Soy
2-5+yrs
Low
Dried Beans: Pinto Adzuki  Blackeye Garbanzo Kidney Lentils Lima Red and Soy
30+ yrs
Low
Requires rehydrating and cooking to eat
Peanut Butter
3-9 months(less if warm)
Medium
Can be eaten directly
Nut butters
9 months from jarring
Medium
Raw nuts and seeds
1month to 2yrs
Medium
1-9mo in pantry, fridge 1yr and up to 2yrs in the freezer.  68F or cooler is best. Store in airtight container. Some nuts like pistachios have a shorter shelf life.
Canned fish and poultry
Up to 5 years less if warm
Medium to high
Tuna in a can
18 months
Medium to high
Freeze Dried Chicken, beef and hamburger
10-30 yrs
High
#10 cans or Mylar bags
Freeze dried meals, in most cases just add hot water
10-30 yrs
High
From: MyPatriotSupply, MountainHouse, AugusonFarms, Wise and others
Canned Soup (tomato based)
18months
Low
Canned Soup (non tomato based)
5yrs
Low to medium
Freeze dried soup
10-30yrs
High
Fruits and Vegetables
Non Perishable Food
Est Shelf Life
Cost
Notes
Canned vegetables
2-5 yrs
Low
Canned fruits
1-2 yrs
Low- Medium
peaches, berries, apples, grapefruit or pineapple
Dried Fruit / Vegetables
Up to 1yr
Medium
Can be eaten directly but generally rehydrated and used in a meal
Freeze Dried Fruit / Vegetables
10+ yrs
high
Can be eaten directly but generally rehydrated and used in a meal
Freeze Dried Bananas, Apples, or raspberries
10+ years
Medium to high
Can be eaten directly or used in a recipe
Raisins
1yr, 6 months opened
Med
Potatoes
2-4 weeks
Low
Will store longer in a mesh bag in a dark, 95% humid and cool 45-50F place.
Sweet potatoes
3-5 weeks
Low to medium
Garlic
3 weeks
Low
Onions
6 weeks
Low
Winter Squash
1 month to 1 year
Low
Storage depends on variety, growing conditions, and curing
Grains
Non Perishable Food
Est Shelf Life
Cost
Notes
White Rice
4-5yrs
Low
White Rice sealed w/nitrogen pack
25-30yrs
Low to medium
Oxygen free
Hard red or hard white wheat w/o nitrogen
1yr
Low
In a bucket in cool dry place
Hard red or hard white wheat nitrogen packed vacuum sealed
10-30 yrs
Low
Sealed in #10 can or Mylar, requires grinding for flour for use
Millet, Buckwheat
10-20 yrs
Low
Sealed in #10 can or Mylar, requires processing for use
Brown Rice packaged
3-12 months
Low to Medium
Lasts longer at 50-70f and sealed oxygen free#10 cans or Mylar bags
Rolled Oats
20+ yrs
Low
Dried Corn (grain)
20 years
Low
Longer if kept cooler
Store Pasta
2yrs
Low
In store packaging
Pasta stored oxygen free
10-30 yrs
Low
Seal in Mylar with oxygen absorber
Ramen Noodles Soup
6mo-2yrs
Low
Just add hot water
Note that whole wheat flour and brown rice have significantly shorter shelf lives than white flour and white rice. This is because they retain more fat, which goes rancid in storage. Don't use whole grains or whole grain products with a rancid or bitter flavor.
Some of my favorite flours for bread baking are Gold and White by Natural Mills and King Arthur. These companies dry down their products more than most processors, increasing their shelf life.
Snacks and Desserts
Non Perishable Food
Est Shelf Life
Cost
Notes
Cheese (stored in fridge)
2-4mo
Med
Freeze Dried Cheddar Cheese or Cheese powder
5-10yrs
Med to High
Freeze Dried Cheese
5-10yrs
High
Aged Cheddar Cheese Wheel
1-20yrs* (normally 1-5yrs)
High
Requires 45F to 58F + controlled area for aging cheese wheels. Some require high humidity.
Commercial jerky
1yr
Med- High
Home made jerky
2months
Med
Freeze Dried Pudding mix
5 to 15 years
Medium to high
Varies by type of pudding
Saltine Crackers
6-9mo
Low
Granola bars, protein bars, trail mix
1yr
Low
Survival and Emergency Foods
| | | | |
| --- | --- | --- | --- |
| Non Perishable Food | Est Shelf Life | Cost | Notes |
| Military MRE (Meals Ready to Eat) | 10-20+yrs | High | Easy to eat, lightweight.  Can be stored almost anywhere (longer life if cool and dry) |
| Hardtack (survival biscuits) | FOREVER | Low | Easy to make, lasts FOREVER not great tasting |
| Pemmican | 1-5yrs | Med | Make it yourself |
| Military Chocolate Ration Bar | 3-5+ years | High | Military D Ration, D Bar and others.  Longer life if sealed and kept cool. |
| USCG Ration Bar | 3-5+ years | High | Ration bars, high calorie, ready to eat |
If you want to freeze dry your own emergency foods, home freeze dryers are now available through Harvest Right. Learn more here.
Beverages and Liquids
Non Perishable Food
Est Shelf Life
Cost
Notes
Shelf Stable Milk (liquid)
Up to 9months
Low- Med
Freeze dried Whole milk
1-5yrs
Med- high
Freeze dried Nonfat Milk
5-20yrs
Med- high
Canned coconut milk
5yrs
Med
Black Tea, Oolong Tea
18 months 24 months
Low to Medium
Peach Tea, Rasp Tea mix
18-24 months
Medium
Ground Coffee
3-5months
Med- High
No change in freezer
Coffee Beans
6mo
Med- High
2yrs in freezer
Green coffee Beans in no-oxygen
4 to 20yrs
Med- High
Varies with type of bean and water content
Canned or freeze dried (instant) coffee
1-2yrs
Med- High
store packaging
Freeze dried (instant) coffee (#10/Mylar)
20-25yrs
Med- High
Long term packaging
Hard liquor & wine
Indefinite
Med High
Flavored liquor may lose taste over time, many wines improve with age.
Beer – Various types last longer
9mo to Indefinite
Low to High
Beer over a year old will probably not taste good. Store in a cool completely dark place to extend life
Click Here to Download the Printable PDF Version of the Shelf Life Chart
What are the best non perishable foods to donate?
If possible, ask your local food pantry what non perishable foods they need the most. Normally they are grateful to be asked.
Our food bank prefers canned meats and shelf stable proteins and meals, because those are not donated as frequently. They are, of course, thankful for any donation in good condition. (Don't donate items that are many years out of date. They can't use them, either.)
More Information on Food Storage and Emergency Preps
We have over 100 emergency preparedness post on the site, all sorted by category on the Common Sense Preparedness page.
They include:
Foods to Stock Up On (for Daily Use or Emergencies)
5 Best Freeze Dried Foods – Quality Long Term Food Storage
Home Food Preservation – 10 Ways to Preserve Food at Home
Emergency Cooking – 10 Ways to Have a Hot Meal When the Power Goes Out
Storage and Shelf Life of Over-the-Counter Medication
If you have preparedness or food storage questions, leave a comment below. We also appreciate it when you share tips that have worked well for you, since we have readers from all over the world, and everyone's situation is a little bit different.