Prepping
Best-Kept Secrets of Professional Painters
SHTFPreparedness may collect a share of sales or other compensation from the links on this page.
DIY projects can be fun and are definitely economical, not to mention the satisfaction that comes from being self-sufficient.
Builds and repairs around the house are common DIY projects, but it is the seemingly simple tasks that prove to be the most challenging for a lot of us.
For example, painting can be paradoxically difficult for some DIY'ers that can build a go-cart out of backyard scraps.
This is because they don't know the tricks to the craft, but luckily The Family Handyman has a list of tips straight from professional painters.
Everything from prepping the room to picking up on flaws is covered by this guide, along with pictures to help demonstrate the technique.
Extra touches that put professional work above amateur paint jobs are detailed, and the author is right-these secrets are indeed well-kept.
My favorite tip is the correct way to use painter's tape, it turns out I've been using it wrong!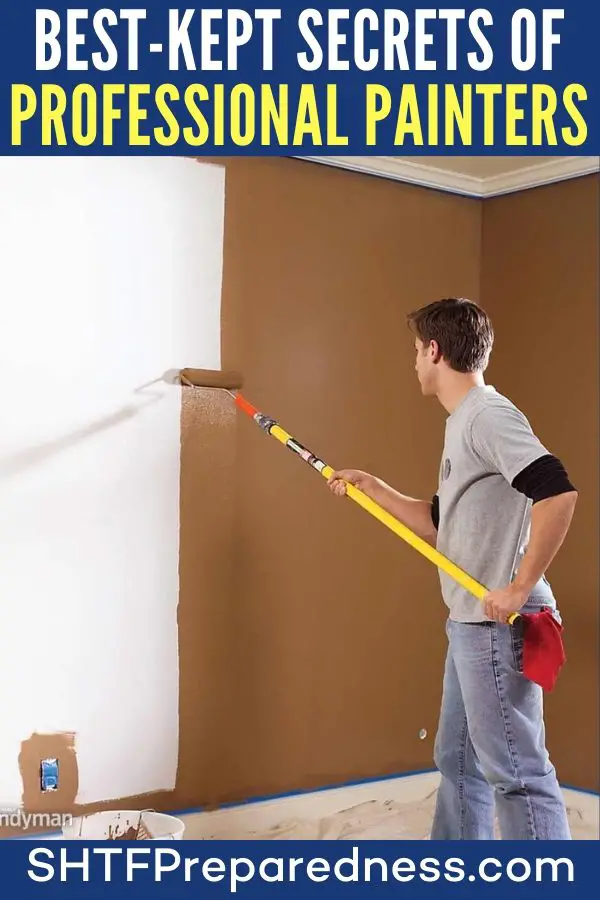 ---
Bonus: How to Make Pemmican, the Original Survival Food
Invented by the natives of North America pemmican was used by Indian scouts as well as early western explorers.
Native Americans spent a great deal of time on the go and depended on having portable, high-energy, highly nutritious, and filling foods that would last for long periods of time without refrigeration.
Pemmican is a portable, long-lasting, high-energy food. It's made of lean, dried meat that's crushed into powder and mixed with hot, rendered fat. This makes it one of the ultimate foods to have stockpiled for when SHTF or disaster strikes.
People really should avert their gaze from the modern survival thinking for just a bit and also look at how folks 150 years ago did it.
These guys were the last generation to practice basic things, for a living, that we call "survival skills" now.