Prepping
8 Military Bug Out Vehicles YOU Can Own
SHTFPreparedness may collect a share of sales or other compensation from the links on this page.
Modern society has over 80% of the population in urban areas. That means that most of us reading are probably within the vicinity of a metropolitan area.
Being a prepper you know you may not survive in such a densely populated area. Many of us have begun the search or own bug out property.
The problem is, if you are caught in the above scenario, getting there may be a challenge. You may need to leave paved roads or get caught in crossfire. This means you need a rugged, reliable, and possibly armored vehicle to get from point A to B. As luck would have it, there are actually options available to the public that will provide transportation during these times.
All-terrain vehicles that can manage almost any trail plus ford rivers and streams. These specialty vehicles are designed from the ground up to carry people and gear in a war zone. Be prepared, these vehicles are very expensive.
In fact, I don't know a soul that could afford one, but preppers function on achieving goals, and if one of them is the ultimate bug out vehicle this article gives you 8 to choose from:
8 Military Bug Out Vehicles YOU Can Own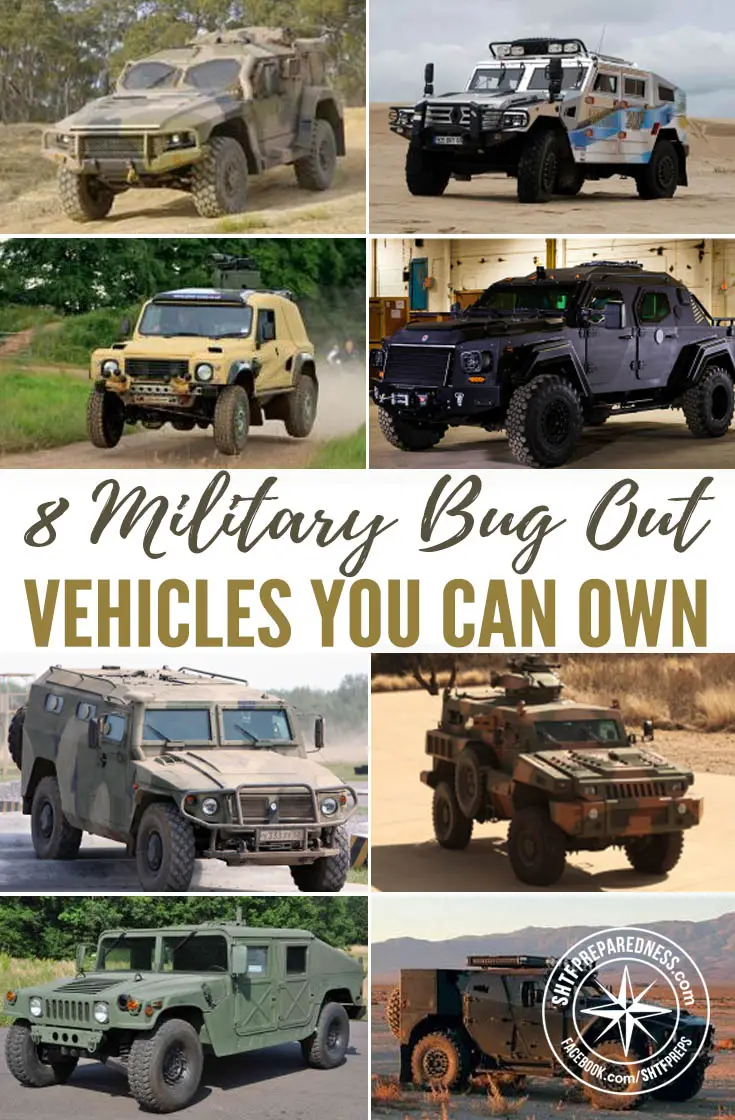 ---
Bonus: How to Make Pemmican, the Original Survival Food
Invented by the natives of North America pemmican was used by Indian scouts as well as early western explorers.
Native Americans spent a great deal of time on the go and depended on having portable, high-energy, highly nutritious, and filling foods that would last for long periods of time without refrigeration.
Pemmican is a portable, long-lasting, high-energy food. It's made of lean, dried meat that's crushed into powder and mixed with hot, rendered fat. This makes it one of the ultimate foods to have stockpiled for when SHTF or disaster strikes.
People really should avert their gaze from the modern survival thinking for just a bit and also look at how folks 150 years ago did it.
These guys were the last generation to practice basic things, for a living, that we call "survival skills" now.