SHTFPreparedness may collect a share of sales or other compensation from the links on this page.
The number one complaint I hear from new preppers is that prepping is too expensive. You have to buy so much food and so many supplies, but most people have very little disposable income.
My advice to them: Spend more time searching for great deals and be very patient. If you look in the right places on a regular basis, you can find lots of prepper items for very little money.
I search flea markets, yard sales, and discount stores all the time, and I've found some great gear for next to nothing. One place every prepper should be checking is the Goodwill Store. People too lazy to sell their stuff will drop off valuable items that get sold for far less than they're worth. You just have to be there to get them before they're scooped up. That's why you want to check the Goodwill store often, especially weekdays.
Here are some things I've seen at the Goodwill Store: tools, blankets, candles, hunting gear, cast iron pans, camping supplies, canning equipment, and much more. For more ideas, check out this list of prepper items to look for at Goodwill.
23 Prepper Items To Look For at the Goodwill Store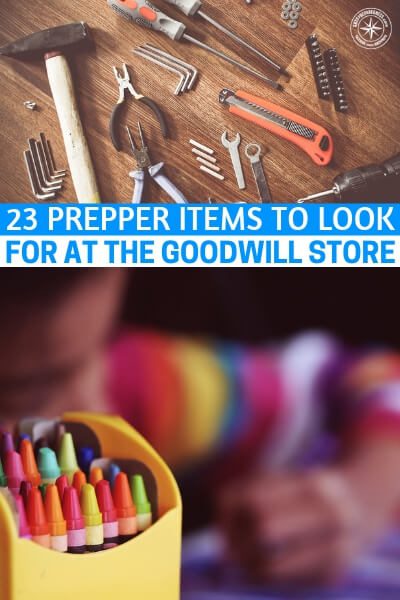 ---
Bonus: How to Make Pemmican, the Original Survival Food
Invented by the natives of North America pemmican was used by Indian scouts as well as early western explorers.
Native Americans spent a great deal of time on the go and depended on having portable, high-energy, highly nutritious, and filling foods that would last for long periods of time without refrigeration.
Pemmican is a portable, long-lasting, high-energy food. It's made of lean, dried meat that's crushed into powder and mixed with hot, rendered fat. This makes it one of the ultimate foods to have stockpiled for when SHTF or disaster strikes.
People really should avert their gaze from the modern survival thinking for just a bit and also look at how folks 150 years ago did it.
These guys were the last generation to practice basic things, for a living, that we call "survival skills" now.